You care about more than just profit … you want to build a company that takes care of people and the planet, too.
You care about more than just profit …
you want to build a company that takes care of
people and the planet, too.
Being a benefit corporation means you're concerned about all stakeholders – not just your shareholders – for example, your community, your employees, your vendors, and the environment.
Because you care about these things, it's important to work with a law firm that can help you bring these things into all legal aspects of your business such as your written contracts.
Beyond your processes though, we can also help make the legal changes to your entity structure and governance documents to ensure your values are baked into the company from the start.
Is Your Company a Benefit Corporation or
a Certified B Corp®?
B Corps and benefit corporations are wonderful ways to embed your values into your business. The terminology might be a bit confusing so here's a short explanation of the different terms.
PURPOSE • PEOPLE • PLANET • PROFIT
BEYOND PROFIT Business entities are created at the state level. While all states give you the option of forming an LLC or corporation, for example, only about 35 states have a statute that recognizes a benefit corporation as a unique and separate type of for-profit corporation. These laws vary somewhat state-to-state. But the general idea is that the company's board of directors is empowered to take factors into consideration in their decision-making beyond just profit.
REQUIRED LANGUAGE To become a benefit corporation, you typically need to include special language regarding your company's purpose and the board's decision-making authority in the articles of incorporation. If you've already formed a corporation, you can amend your articles to include the required language. It should also be noted that approximately five states include LLCs in their benefit corporation statute. For example, Oregon's law uses the term "benefit company" which means either a corporation or an LLC. This makes the advantages of being a benefit company available to many smaller businesses.
ANNUAL EVALUATION Often these benefit corporation statutes direct the company to do an annual self-assessment to determine if they're living up to their stated goals and values. To do this, the company can choose from among several different third-party standards.
B IMPACT ASSESSMENT One of the most well-known standards is the B Impact Assessment which is maintained by the nonprofit B Lab. B Lab also offers a certification process and if your company meets their criteria, it can then become a Certified B Corporation®.
Benefit Corporation • CERTIFIED B Corp®
"B Corp" is also a play on words, since traditional corporations are sometimes referred to as "C Corps" (which is a reference to subchapter C of the Internal Revenue Code.) But don't be mistaken – benefit corporations are not taxed any differently, so you could have a B Corp that is taxed as a C Corp.
Want to learn more about how
your company can embed your values
into it's legal structure?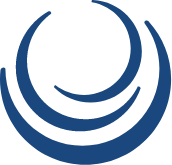 Contact us to schedule a
complimentary consultation.